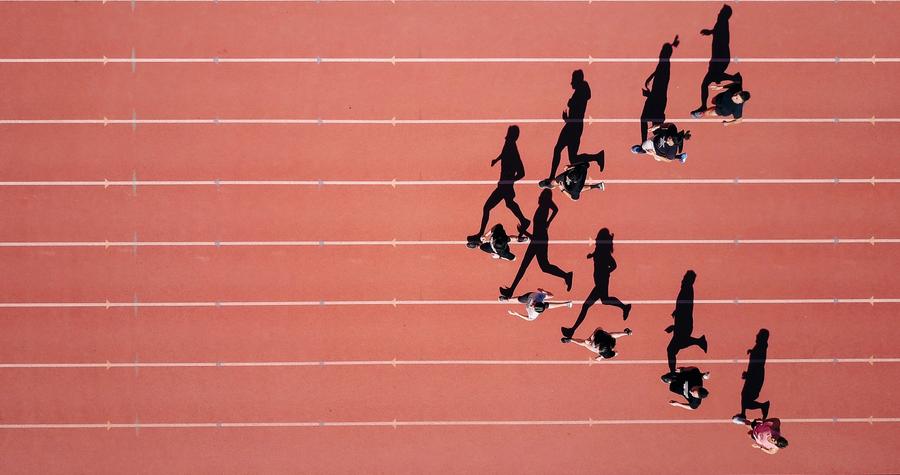 How do you take care of your body when you feel tired, drained of energy or simply having woken up on the wrong side of the bed? Many of us turn to exercise and mindfulness routines in a bid to exhaust our body physically in preparation for a good night's sleep while calming our mind. But what about our light intake and what role it has in the energy-sleep cycle we go through each and every day?
As part of our ongoing series, In conversation with a LYS user, we interviewed Angus, a recent newcomer to the wearable and app. What is interesting about Angus' way of interacting with LYS is that his approach in birthed in an innate interest to find technology that can accompany exercise routines. As a personal trainer, Angus explains, "I am looking for all the things that affect me and my clients from exercise, diet, light, sleep and stress. Light and sleep are connected and poor sleep leads to overeating and weight gain."
Angus tells us that he has been looking into influencing factors on his and his trainees' sleep patterns after reading the Why We Sleep book by Matthew Walker, and that LYS seemed like the natural next step in his search for ways to measure such factors. "I love health and fitness technologies. Living in the North of Scotland I am conscious of how light affects me. Here we have long summer days and short days in the winter." Angus told us. Adding that, "LYS is the first device I have ever seen that records this. LYS shows me the light quality where I am now, this makes it easy to move to a place with better light."
While we at LYS Technologies always focus on the positive benefits light has on our well-being, our conversation with Angus opened up a new channel of excitement towards how our technology can be used alongside other forms of well-being – and not only side by side, but how it can complement this. "I work as a personal trainer within my own gym, we have recently moved from a small garage gym with Artificial lights to a larger gym with natural light, this has made a big difference to energy and motivation in myself and my clients."
When we ask Angus what he feels that LYS has given his search for more insight into the influencing factors on his sleep and energy levels together with an exercise routine, he tells us that using "LYS is not just useful for me – the main wearer of it. But I can check different rooms of the house and I know which has the best light. This has been an eye-opener for my kids' bedrooms to help their sleep and energy."
In our search to find ways to empower people by giving them insights into the ways light affects their well-being, we have come across numerous ways users interact with the LYS technology. Whether the value LYS brings you comes from a reflection on your light habits and encouragement to make small changes to your home arrangement, or whether you have found ways to incorporate it within your day-to-day well-being activities, LYS has proven time and time again that there is no one right way of using it, and the benefits of understanding your light intake are limitless.