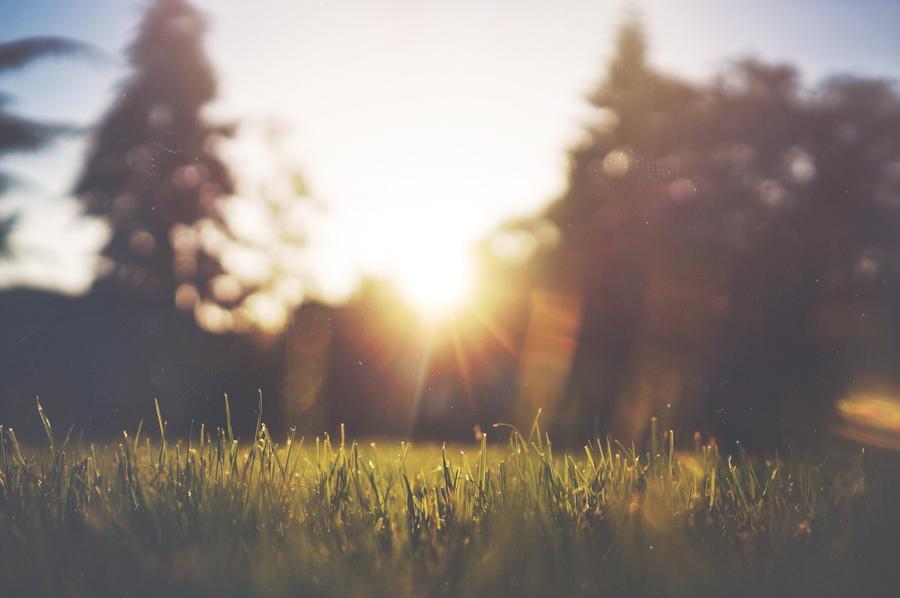 We all know about that 5 fruit and veg a day saying, right? In fact, this concept for a healthier living has been so deeply ingrained in our psyche that brands began advertising their food products as a valid "1 of your 5 a day" solution. What about that 10,000 steps a day challenge? How many of you check the Health app on your smartphones obsessively trying to reach that goal on a daily basis — and how many of you sometimes get 300 steps on the weekend?
Somehow our body's inherent need to ingest fruits and vegetables and to be active on a daily basis has become accepted and even respected knowledge regarding our wellbeing. And yet, our need to be exposed to at least 30 minutes of natural light and avoid bright blue light 30 minutes before going to bed has been completely overlooked.
Why is it then that our light intake has taken such a background role in our growing strive to be the healthiest we've ever been? It seems obscure that we're more conscious of meditation, yoga, matcha facials and honey and lemon hair masks than we are of the simple act of getting daylight and the immediate effects this has on our energy levels and then sleep quality.
What can we do then to raise awareness of this? Imagine a national campaign that promoted the importance of getting natural light for at least 30 minutes per day and the ability to monitor and record this for each day, much like as your steps are recorded on your smartphone. Well, the technology for that is already here, (cough cough LYS Technologies). But promoting LYS is certainly not what this article is about. We are here to first raise awareness of the very concept of needing to get 30 minutes of daylight per day and later offer ways of doing this.
It's fair to say that we as a society and as individuals respond well to things we can see and feel. Walking at least 10,000 steps a day makes us feel good and eating fruit and veg does the same. Perhaps light's impact on our wellbeing is simply not as obvious. But is it?
Popping outside for a short walk or just to sit during the day makes us feel energised, while sitting at our desks, especially during the later hours of the afternoon makes us feel sleepy, without energy and with a difficulty to concentrate. Correct? And how many times have you struggled to fall asleep after spending time on your screen, watching TV or being on your phone?
It's time that awareness of how light intake impacts our health and wellbeing comes to the forefront of discussion. So yes, eat your five fruit and veg and get your 10K steps but don't forget about 30 minutes of natural light, please.