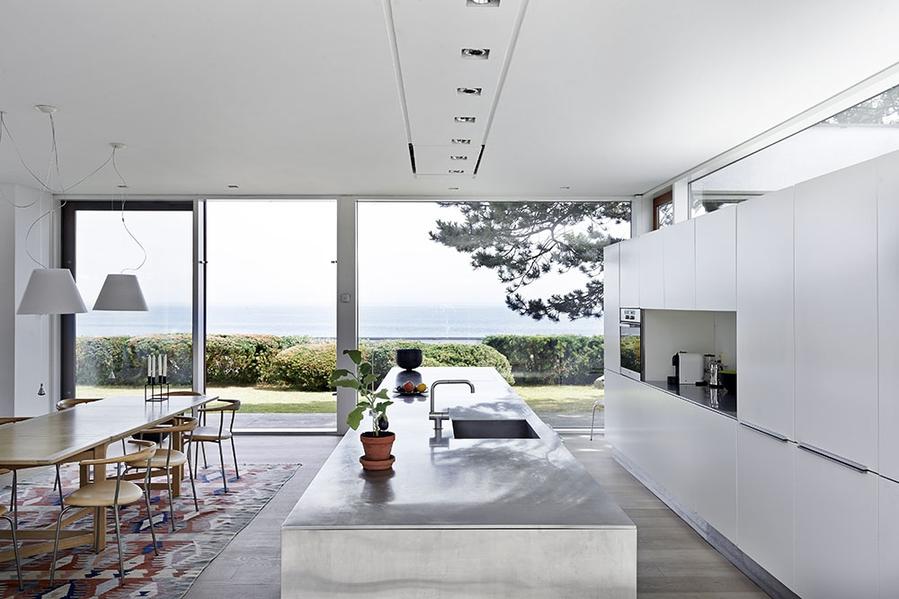 With a few weeks behind us since the LYS 1.0 devices made their way across oceans, mountains and maybe even deserts, we are eagerly speaking to users about their personal experiences with LYS, and will work bring many of their stories to you in the months to come. Indeed we always considered that various individuals will have different relationships with the LYS wearable and app – as we do with everything around us. The data obsessed might analyse the light measuring results; the competitive sporty-type could use the daily stats to compete with themselves and others on scores, while the technophobe might simply enjoy the gentle nudges LYS sends throughout the day.
It's the latter that we're here to celebrate – this time around. After pledging for a dozen LYS wearables during our Kickstarter campaign, architect Mette Nygaard began wearing her LYS device over Christmas, while also handing them out to her team of employees. Working from her home studio, the LYS wearable awakened Mette to the light levels inside her home and studio and encouraged her to make small changes to her daily routine in order to reach the Daylight Goal, "I found out that it's very important for me to go outside. I discovered that I have to be aware of how much light I get in the day." The simple newly discovered habit of going outside has helped shift her mood levels while encouraging a routine that is positive on many fronts.
What's interesting is that Mette's method of using the LYS wearable is completely unique to her – making our role as inventors worthwhile. You see, Mette's habitual attitude to the LYS wearable proves that the ways in which users can interact with the device are many. What we learnt is that for the person who finds tech at times overwhelming, LYS 1.0 works as a good reminder to change habits for the better. "Within a few days I found out when was a good time in the day to go for a walk, and where I should work inside my studio." Mette continues, "I found out that it's nice for me to start off the day with a little walk, in many ways it's a good way to start up."
The LYS wearable doesn't need to persistently be in action for it to generate positive habits – its mechanisms have been designed to teach users rather than to make them depend on its knowledge. And as the light changes through its seasonal rhythm, the device can be used to understand the shifting times – every week or so Mette puts the wearable on and re-learns her light diet, according to nature, according to the seasonal cycles; living by these indicators is what we're all about, LYS simply nudges you there.