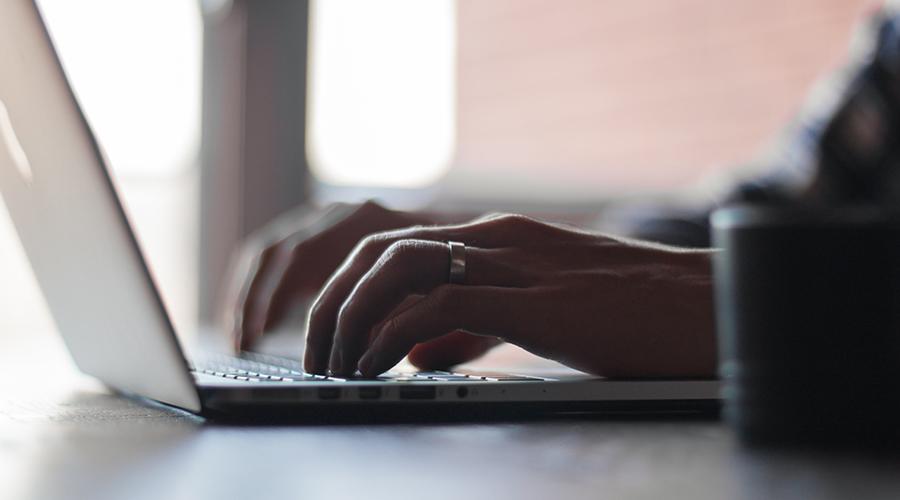 As the coronavirus crisis unfolds, many people all over the world are struggling with the transition to working from home.
When your normal routine feels disturbed and out of sync, it can feel like a challenge to stay productive and maintain good physical health. 
Getting the right light is crucial for staying focused at work. But more than ever, it's difficult to get the light we need to stay happy and healthy.
So here are some tips to help you adjust to a new way of working:
Kickstart your day with bright light
Working from home can sometimes feel unstructured and chaotic. You might start to sleep in late and feel that your body clock is starting to drift.
Sleep scientists have proven that exposure to bright light in the morning is key to keeping your body clock in sync. It's best to get between 30 and 45 minutes of direct sunlight exposure within an hour of waking.
Find the perfect spot
It might be tempting to work in bed some mornings, but it's important to create a dedicated and comfortable place to work. 
Not getting enough light during the day will leave you feeling flat, so the best spot will be next to a window or in a room with lots of natural light. You'll feel more alert and find it much easier to concentrate.
Leave time to wind down
With no option but to stay in at night, it's likely that many people are spending more of their evenings looking at screens. 
The light emitted from laptops and phones can wreak havoc with your internal clock. Blue light suppresses melatonin, the hormone that makes you drowsy and prepares your body for sleep. So make sure you're leaving enough time to wind down in the evening.
Think about your lighting
If you're lucky, you will have lots of natural light for most of the day, but you will still need artificial light in the evening.
Just like screens, the bright light in bathrooms and kitchens can disturb your circadian rhythm. Softer, warm lighting in the evenings will help your body prepare for sleep. 
Try the Light Diet®
LYS has created the world's first wellbeing programme designed to take care of your circadian rhythm.
Inspired by the latest research in sleep science, LYS focuses on the most important factor affecting your sleep and energy levels: your exposure to light.
An in-app programme that uses a wearable sensor, the Light Diet will help guide you to the right light at the right time of day.
Adapting to a new schedule and work routine can be hard. And during these uncertain times, it's never been more important to look after your physical and mental health.
Make sure your using light to keep you happy, healthy and productive. Find out more about LYS can help you improve your light habits here.