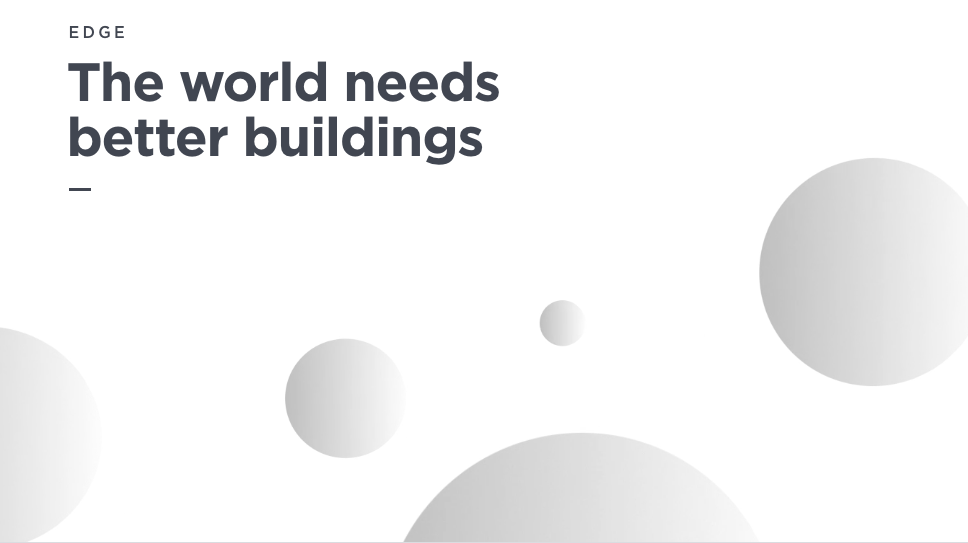 Workplace Evaluation and Light Diet®
The client 
EDGE is a real estate company that specialises in sustainable and healthy high-tech buildings. Leaders in their field of creating spaces where life comes first, EDGE were looking for new ways to improve the health and wellbeing of the occupants of their buildings.
Healthier living with light
The LYS Light Diet® is an innovative wellbeing program that tracks how light affects health and productivity.
Using the data collected from wearable light sensors, the program gives personalised insights and actionable advice on how to live healthier with light.
In just 2 weeks, the Light Diet® led to tangible benefits for EDGE's workforce. Employees significantly improved their light intake, sleep and energy levels.
Measurable outcomes backed by data
The latest results from Light Diet® participants 

With an overall and anonymised view of the results, EDGE was able to make changes and recommendations that continue to deliver value today. They also gained insights into the sleep-wake cycle of their employees, opening up the potential to organise teams by chronotype.
"Working with LYS has allowed us to understand the quality of our building's light design and provided valuable information back to the everyday user, in order to optimize each individuals' daily behaviour."
Florijn Vriend, Product Lead Wellbeing, EDGE
Find out more about the LYS Light Diet® and Workplace Evaluation