After winning a prestigious AXA Health Tech & You Award in May 2019, LYS Technologies was given the opportunity to roll out its unique Light Diet® programme to a world-famous international insurance company.
The organisation was looking for innovative ways to improve the health and happiness of its workforce.
Recognising that sleep disruption is a major problem in the modern world, they needed a scientific solution that could deliver measurable benefits.
A scientific approach to improving wellbeing
Inspired by the latest research in sleep science and chronobiology, LYS Technologies focuses on the most important factor affecting your sleep-wake cycle: your exposure to light.
LYS designed and implemented a bespoke WorkPlace Evaluation and Light Diet®, a corporate wellbeing programme tailored to the company's needs.
Data-driven insight. Actionable advice
Using the data collected from LYS Buttons, wearable light sensors designed to mimic the human eye, a team of data scientists analysed the circadian rhythms and light intake of a sample of employees over a 2 week period.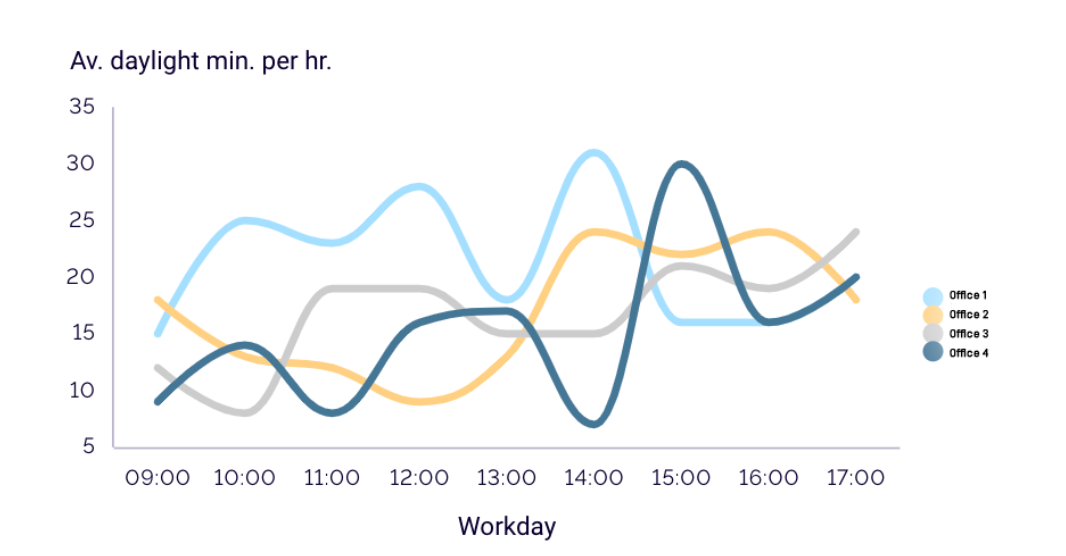 The programme evaluated the lighting conditions in multiple offices across different floors and areas of the buildings. After this, LYS compared the offices against each other, as well as industry averages, to form an informed view of the challenges employees face to access a healthy amount of light.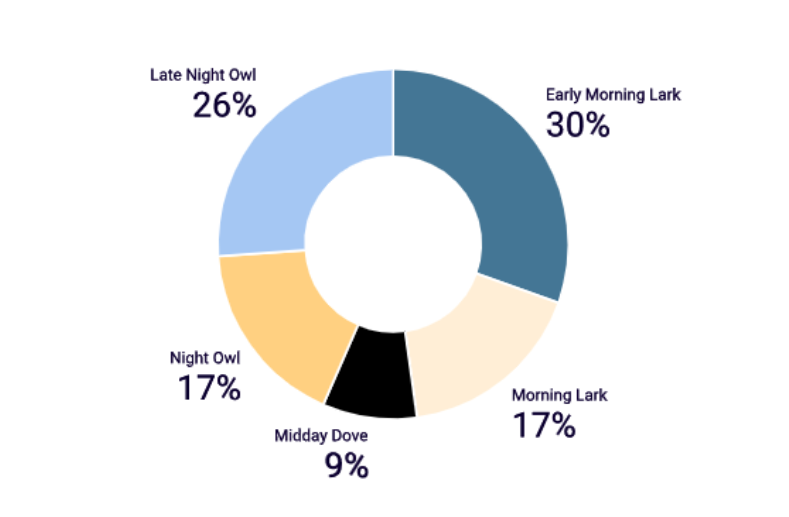 Central to the LYS methodology, the programme also identified the chronotypes of the organisation's employees, a framework sleep scientists use to understand and categorize peoples' different sleep patterns.
The chronotype analysis informed the strategy for improving the sleep and energy levels of the participants. This knowledge also empowered the insurer to better understand their employee's peak performance times for both cognitive and physical tasks.
Over the course of the programme, LYS collected and analysed 4.4 million data points. LYS then translated this raw data into simple reports, powerful insights and actionable advice.
What did the participants think?
"I did see changes in my energy levels after I made changes based on the report, it was quite impressive"
"The level of detail in the report was surprising. How much analysis they could pull from some simple questions and light data was incredible."
"I personally found it beneficial to understand why I get migraines in the workplace when the light levels drop. I have been able to order a daytime light for the office now to help me with this."
The results

As companies increasingly look to empower their employees to work better and be healthier, it is becoming clear that light should be one of their first considerations.
The Light Diet® and WorkPlace Evaluation led to tangible benefits for the international insurer's workforce. In a short amount of time, the programme significantly improved participants' light intake, sleep, and energy levels.
Interested in improving productivity and wellbeing? Learn more about LYS Workplace Wellbeing, or get in touch to find out how LYS Technologies can help your business.